Registration Fair August 1st at Lakeridge Junior High 4-7 p.m.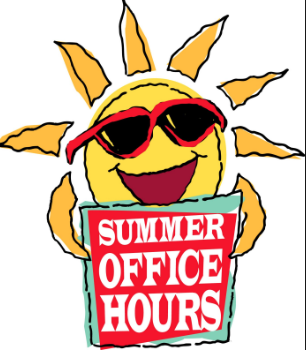 Summer office hours are on Wednesdays from 8:00-12:00. Regular office hours will resume on August 1st.
School Community Council
School Community Council (SCC) is made up of parents and faculty and charged with managing the use of Trustland Funds, going towards the greatest academic needs of the school. The public meetings are typically held the first Wednesday of the month at 11 am in the conference room.
SCC Page
New Student Registration
If you have a kindergartener or a student who is new to Alpine School District, please click the link below. It will take you to the district website allowing you to fill out the forms to register your child for Pony Express Elementary. Before you begin filling out the forms, it is helpful to have the following information/documents readily accessible:
birth certificate
immunizations
proof of residency (must be something that is mailed to your house with your name on it or a rental agreement)
any pertinent legal documents
If you need assistance in registration, please visit our front office with your documentation.
Registration Packet
Free or Reduced School Lunch
You may qualify for free or reduced school lunch. Apply here.
Apply Now
Monday – Friday Schedule
Grades 1-6
Warning Bell  9:10
All Students 9:15-3:30
AM Kindergarten  9:15-12:00
PM Kindergarten  12:45-3:30
Special Class (Miss Gina) AM Preschool 9:15-12:00
Special Class (Miss Gina) PM Preschool 12:45-3:30
Inclusion (Miss Robyn) AM Preschool  9:30-12:15
Inclusion (Miss Robyn) PM Preschool  1:00-3:45
6th Grade  10:55-11:30
5th Grade  11:05-11:40
4th Grade  11:15-11:50
3rd Grade  11:25-12:00
2nd Grade  11:35-12:10
1st Grade  11:45-12:20
OEK  11:55-12:30